Leadership:
School of Global Environmental Sustainability - Colorado State University, USA
A soil ecologist and environmental scientist, Dr. Wall is actively engaged in global research to sustain soils and has spent more than 20 seasons in the Antarctic McMurdo Dry Valleys examining how global changes impact soil biodiversity, ecosystem processes and ecosystem services. She is Director of the School of Global Environmental Sustainability, is a University Distinguished Professor , Professor of Biology and a Senior Research Scientist at the Natural Resource Ecology Laboratory. She was honored by The British Ecological Society as the 2011 Tansley Lecturer and Wall Valley, Antarctica was designated in recognition of her research contributions. Dr. Wall is a National Associate of the National Academy of Sciences, has an Honorary Doctorate from Utrecht University, The Netherlands and is a Fellow of the American Association for the Advancement of Science. She served as member of the US Antarctic Program Blue Ribbon Panel (2012), the US Commission of UNESCO and was co-lead author of the Millennium Development Goals Committee Chapter of the Millennium Ecosystem Assessment. She is a Board Member of the World Resources Institute and Island Press, and has served as President of the Ecological Society of America, the American Institute of Biological Sciences, Chair, Council of Scientific Society Presidents and other scientific societies. Her edited books include two on sustaining soil biodiversity and ecosystem services. She received her Ph.D. at the University of Kentucky, Lexington.
School of Global Environmental Sustainability - Colorado State University, USA 
Dr. Ramirez, a soil microbial ecologist, combines research interests in global biogeochemical cycles with molecular and other tools to explore how soil microbes respond to global changes. Her work on anthropogenic nitrogen deposition analyzes impacts on soil microbial communities and ecosystem processes and incorporates theoretical modeling. Dr. Ramirez was awarded a National Science Foundation Pre-Doctoral Graduate Research Fellowship, a SLOAN Fellowship and the NSF Alliances for Graduate Education and Professoriate grant. She was a selected as a 2012-2013 Sustainability Leadership Fellow at Colorado State University. Dr. Ramirez has a Ph.D. in Ecology and Evolutionary Biology from the University of Colorado, Boulder and a B.A.in Biology from Washington State University.
School of Global Environmental Sustainability - Colorado State University, USA
Barbara is a PhD candidate at Colorado State University (CSU), and has been working as the Project Director for GSBI since January 2012.  She comes to CSU from Washington DC, where she spent a year working as the science policy intern for the Soil Science Society of America and a year as a environmental analyst with the government after earing her M.S. in Soil Science from Pennsylvania State University in 2007.  She started at CSU in fall 2009 and has been studying the ecological mechanisms affecting decomposition of switchgrass.  She is particularly interested in linking biodiversity of microbial communities to protein production in different ecosystems.  
Dr. Fred Ayuke
Lecturer- University of Nairobi, Kenya
Dr. Fredrick Ouma Ayuke, Soil biologist/Ecologist, graduated with a PhD from the department of soil quality, Wageningen University, the Netherlands in 2011, his studies funded by the World Tropical Research Organization (WOTRO/NWO) of Netherlands. He is currently a lecturer at the Department of Land Resource Management and Agricultural Technology (Faculty of Agriculture), of University of Nairobi, Kenya, and consultant with Tropical Soil Biology and Fertility Institute of CIAT/World Agroforestry Centre in FAO funded project. Since 1996, he has been involved in many research activities in soil biodiversity and their role in ecosystem functioning in multiple projects, among them Global Environmental Facility (GEF) Project, a United Nations Environmental Programme (UNEP) initiative on Below-ground Biodiversity (BGBD). Most notably, in 2007, he was awarded the NORMAN E. BORLAUG International Agricultural Science and Technology Leadership Enhancement in Agriculture Program (LEAP) Fellowship to co-fund his research activities. He has published over 20 articles in journals and books.
Dr. Richard Bardgett
Faculty of Life Sciences  - University of Manchester, UK
Richard Bardgett is Professor of Ecology at The University of Manchester. He graduated from the University of Newcastle-upon-Tyne in 1987 with a degree in Soil and Land Resource Science, and then moved to Lancaster University, UK, where he gained his PhD. He then held posts at the Institute of Grassland and Environmental Research and Manchester University, before returning to Lancaster University, where he led the Soil and Ecosystem Ecology Group. Richard recently returned to the University of Manchester, where he is Professor of Ecology. His main research interest is the study of plant-soil interactions and their impact on nutrient cycling and plant community dynamics in natural and managed ecosystems. His research takes him to many parts of the world, from the tropics to the poles, but most of his current research is focused on mountain grasslands. Richard has published many papers on this topic, and is recognized as a Highly Cited Scientist in the area of Environment/Ecology. He has also written two highly acclaimed books, namely 'The Biology of Soil" which won the 2006 Marsh Ecology Book of the Year Award, and the recently (2010) published 'Aboveground-Belowground Linkages'. He is currently writing a general science book, commissioned by Oxford University Press, on the 'Vital Importance of Soils'. Richard is Editor of Journal of Ecology, the oldest ecological journal in the world, a Visiting Professor at the Ecole Polytechnique Fédérale de Lausanne, Switzerland, and is currently Vice President of the British Ecological Society. He was elected an Honorary Fellow of the Royal Society of New Zealand in 2006 and is a Fellow of the UK Society of Biology. 
Dr. Nobuhiro Kaneko
Yokohama National University, Japan
Dr. Kaneko has been a professor of soil ecology at Yokohama National University since 2001. He gained his PhD. degree on forest ecology at Kyoto University. He studied the life cycles and community structures of oribatid mites, and their effects on litter decomposition in a beech forest. After he moved to Shimane University, he focused on nutrient cycling in coppice and slush-burn forests in western Japan. He studied fungal-invertebrate interactions at University Calgarym and he also did ecological risk analysis on soil contamination at Vrjie University, Amsterdam. Effects of the periodical millipede as an soil ecosystem is his life long study. Soil biodiversity and ecosystem functioning in "natural farming (ultimate conservation agriculture)" is his current study theme. He serves as a chairperson of Japanese Society of Soil Zoology since 2012.
Dr. Fatima Maria de Souza Moreira
Associate Professor - Federal University of Lavras, Minas Gerais, Brazil
Fatima Maria de Souza Moreira was a researcher at National Institute of Amazonia Research (Manaus, Amazonas, Brazil) from 1978 to 1993. Since 1993 she is Associate Professor at the Soil Science Department in the Federal University of Lavras (Minas Gerais, Brazil). From 2002 to 2010 she was the Brazilian Coordinator of the multi-disciplinary, multi-institutional and multinational project with the Tropical Soil Biology and Fertility Programme of the International Center for Tropical Agriculture (TSBF / CIAT) (Kenya) with funding from the United Nations (UN) and the implementation of United Nations Environmental Programme :Conservation and sustainable Management of Below-Ground Biodiversity GF2715/02). Since 1978 she coordinated and participated in projects funded by CNPq, Fapemig and FINEP.  She has published 130 articles in specialized journals, 12 national and international papers in conference proceedings, 38 chapters in books and 4 books. She has also 12 books edited. Among the publications there are descriptions of three new species of N2-fixing bacteria (Azospirillum amazonense Mesorhizobium plurifarium and Azorhizobium doebereinerae) and reporting for the first time this feature in Cupriavidus necator, Burkholderia fungorum, B.lata and B.contaminans. Two strains of Bradyrhizobium sp. (INPA3-11B and UFLA3-84) were approved as inoculant for cowpea by the Ministry of Agriculture and Livestock. About 200 graduate and undergraduate students were supervised. Since March 2011 she is coordinator of the Graduate Programme in Soil Science/ UFLA. and since 2008 associate editor of Brazilian Journal of Soil Science and Board member of Brazilian Society of Soil Science. Usueful sites: www.biosbrasil.ufla.br; www.inoleg.dcs.ufla.br; http://www.prpg.ufla.br/ppg/solos/index.php;   http://www.dcs.ufla.br/site/
European Commission- Joint Research Centre, Italy
Dr. Montanarella has been working as scientific officer in the European Commission since 1992. He has leading the Soil Data and Information Systems (SOIL Action) activities of the Joint Research Centre in support to the EU Thematic Strategy for Soil Protection and numerous other soil related policies, like the Common Agricultural Policy (CAP), the UNCCD, UNFCCC, CBD, among others. Dr. Montanarella is responsible for the European Soil Data Centre (ESDAC), the European Soil Information System (EUSIS) and the European Soil Bureau Network (ESBN). More recently he is in charge of supporting the establishment of the Global Soil Partnership at FAO. Dr. Montanarella has more then 200 publications, books and reports, and has received numerous awards and memberships.
Netherlands Institute of Ecology and Wageningen, Centre for Soil Ecology Wageningen, The Netherlands
Dr. van der Putten graduated at Wageningen University in 1984 with a degree in ecology and then moved to the Institute for Ecological Research at Oostvoorne, The Netherlands. In 1989 he gained his PhD and Wageningen University and held several positions at the Netherlands Institute of Ecology (NIOO). Currently, he is head of the Terrestrial Ecology at NIOO and extraordinary professor in Functional Biodiversity at Wageningen University. Wim's main interest is in aboveground-belowground multitrophic interactions, plant-soil feedback, succession, biodiversity, invasions, and climate change-induced range shifts. In 2004/5 he was at Landcare Research in Palmerston North and Lincoln, New Zealand. From 1992 onwards, he has been coordinator of a number of EU-projects (e.g. EUREED 1993-1995, CLUE 1996-1998 and INVASS 1996-1998, EcoTrain 2002-2006), and was partner in several others (TLinks, Biorhiz, Consider, Soilservice, EcoFINDERS). In 2004, he was awarded a VICI grant from the Netherlands Research Council (NOW-ALW) in order to study consequences of rapid range shifts due to current climate warming. Wim has strong preference for fundamental approaches of ecological problems that will yield both novel fundamental insights and future applications. Besides many scientific papers, he has co-authored an overview on soil biodiversity for the EC DGXI, and is co-editor of the European Atlas of Soil Biodiversity. He co-founded the Wageningen Centre for Soil Ecology, which is one of the largest aggregations of soil ecologists worldwide. The aim of the Centre of Soil Ecology, which Wim is directing, is to train young soil ecologists, and promote developments in soil ecology.
Dr. Johan Six
Institute of Agricultural Sciences- ETH Zurich, Switzerland 
Dr. Six received his PhD in Soil Science in 1998 from Colorado State University. His PhD research was conducted at the Natural Resource Ecology Laboratory (NREL). His research focused on the mechanisms underlying greenhouse gas mitigation by no-tillage practices. Dr. Six remained as a Research Scientist at NREL from 1998 until 2002. He led and was involved in many projects investigating the effect of land use change and management on greenhouse gas fluxes in agricultural, grassland and forest ecosystems. At UCDavis, Dr. Six has further developed this line of research with a focus on the feedbacks between ecosystem management options (e.g., tillage, cover cropping, green manuring, sustainable farming, and grazing), global change (e.g., elevated CO2 and climate change), and biogeochemical cycling. More specifically, he studies the complex interactions between soil (e.g, structure, texture and mineralogy), plants (e.g., diversity, nutrient uptake, and root growth), soil biota (e.g. fungi, bacteria, and earthworms), and the carbon and nitrogen cycles in agricultural, grassland, and forest ecosystems. He conducts experimental work at both the plot and landscape levels and subsequently integrates it with simulation modeling to identify gaps in our knowledge, generate testable hypotheses, underpin the mechanistic bases of the models, and predict ecosystem response to global change.
Dr. Six is a Chancelor's Fellow of the University of California – Davis and a Fellow of American Association for the Advancement of Science.
Founding Organizations:
The School of Global Environmental Sustainability at Colorado State University
The School of Global Environmental Sustainability is an umbrella organization that encompasses all environmental education and research at the university. Part of its mission is to engage the public and policy makers in translating SoGES discoveries into practical solutions for environmental problems, which is the role of a land-grant institution with a global perspective. Research focal areas include: Food Security, Climate Change & Energy, Environmental Institutions and Governance, Land and Water Resources, Sustainable Communities, and Biodiversity, Conservation and Management.
____________________________________________________________
Netherlands Institute of Ecology/Wageningen Centre for Soil Ecology
The Netherlands Institute of Ecology (NIOO-KNAW) at Wageningen conducts terrestrial and freshwater ecological research, with the aim of elucidating how living organisms interact with each other and with their surroundings. The Netherlands Institute of Ecology (NIOO) is a top research institute of the Royal Netherlands Academy of Arts and Sciences (KNAW). 
____________________________________________________________
Lancaster Environment Centre
The Lancaster Environment Centre is a major development on Lancaster's Campus, bringing together a community of university environmental researchers, government scientists and a growing number of commercial enterprises. The University has a long-standing reputation for excellence and innovation in teaching and research in the broad area of the environment. It was one of the first British Universities to offer Ecology as a full degree subject and amongst the first to establish a Department of Environmental Science. The Lancaster Environment Centre sits within the Faculty of Science and Technology and draws together the research programmes previously conducted by the departments of Environmental Science, Biological Sciences and Geography.
____________________________________________________________
University of California, Davis
UC Davis is one of the nation's top public research universities and is part of the world's pre-eminent public university system.
____________________________________________________________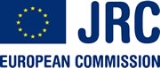 European Commission, Joint Research Centre
The Joint Research Centre is the scientific and technical arm of the European Commission. It is providing the scientific advice and technical know-how to support a wide range of EU policies. Its status as a Commission service, which guarantees independence from private or national interests, is crucial for pursuing its mission. The JRC has seven scientific institutes, located at five different sites in Belgium, Germany, Italy, the Netherlands and Spain, with a wide range of laboratories and unique research facilities. Through numerous collaborations, access to many facilities is granted to scientists from partner organisations.
Collaborating Organizations:
The Hawkesbury Institute for the Environment at University of Western Sydney
The Hawkesbury Institute for the Environment provides a stimulating and safe research environment in which researchers can optimise outputs. 
____________________________________________________________
Connect with us Currently, organizations and individuals that will support this initiative are being approached with the hopes that it may one day be incorporated into organizations involved in soil biodiversity and ecosystem services. If you are interested in becoming connected with the initiative, please join today.